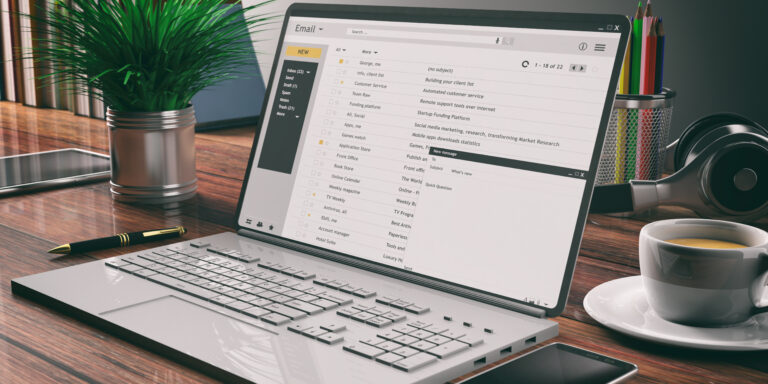 Get your pen and paper, you've got some notes to take!
Starting an email list can be intimidating. You might be thinking, "How do I gather emails? When I have the emails, what do I even say?"
One of the best business lessons we've learned is to serve before you sell (thank you, Jenna Kutcher!) What does this mean? It means that you need to provide your audience with something of value before you ask them to spend money – and an email list is a great way to do just that!
We've put together the 5 BEST WAYS to promote and grow your email list:
Website Pop Up
If you have a website, you NEED a pop-up. This is the simplest way to ask for emails.
Using call-to-action messaging that creates a sense of urgency will get your audience eager to know what you have to say. Try using statements like "Don't Miss Out! Sign Up Now!" or "Sign Up Today and Get Your EXCLUSIVE Content!" 
Refer a Friend
We've all seen "Refer-A-Friend" promotions for subscriptions, but it's also an extremely effective way to pump up your email list. A simple 10% off their next order for referring a friend (who signs up) can work wonders!
Exclusive Content
Create exclusive content for your email list.
Getting the inside scoop is exciting! Who wouldn't want to be a part of that exclusive club? Give little sneak peeks to your audience to entice them to sign up with their email and get the full story. Remember to use your call-to-action messaging!
"Want to know the 5 best ways to grow your email list? Sign up to find out!"

Offer Freebies
Let's face it—we all love getting free things!
Offer a free download when signing up an email and promote it on your website pop-up, post about it in your socials, and add it to your link in bio!
Facebook Ads
Remember those freebies we talked about? Get them out there with a Facebook Ad.
Now, you might be wondering why you would want to use paid advertising for a free product, but that's where you have to put on your creative marketing hat! Through the ad, you'll grow your email list. Through your email list, you'll serve your audience with valuable information while also using the opportunity to market your paid products and services.
At the end of the day, growing your email list is a means to grow your business. It provides you an opportunity to earn trust from your audience, earn their time and earn sales.
Always remember to serve before you sell!
Until next time,
The SCG Team